---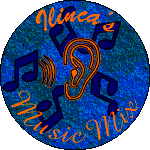 Teacher: "How would you define music?"
Student: "Music is someting that tickles the ears in a pleasent way!"
(I.L.Caragiale, "A High Society Pedagogue")





---
Site created february 17, 1999.

DISCLAIMER: Part of the material found on these pages is original,
the rest is from the Internet or other sources,
so I apologize if I didn't offer the owners
the right credit for it.
---
---
---
---